Leon Davey
Artist | Hobbyist | Traditional Art
United Kingdom
NOW OPEN FOR COMMISSIONS
Contact me at art@leondavey.co.uk
My Certifications can be found HERE 🙂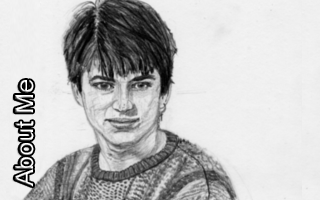 I am an 'Artist' just making my return to the world of art.
I have Diplomas and HNC in Art & Design as I studied for many years straight from school. I attended 'Southdowns College', 'University of Chichester' and 'University of Portsmouth', but I never stayed to get my Degree. (With fees how they are these days that never will happen!)
If it is about using Drawing mediums I am self taught. My preferred medium (currently) is Graphite Pencils but I like to use Chalk, Charcoal, and some Painting. Currently I am dabbling in Portraits, Mixed Media & Photography 🙂 – I will expand when I am ready, right now I am just enjoying getting better with the pencil.
Hope you will enjoy viewing my work and seeing how I progress. Thank you very much for visiting.
See more work on Google+ [link]
See more work on Flickr [link]
See more work on Facebook [link]
See more on Deviant Art [link]
As stated at the top of this page – I AM OPEN FOR COMMISSIONS
__________________________________________________
If you are interested, as also I am proud of them – my 'ART' Certifications are below 🙂